There are few things more refreshing than fresh horchata. Something about the richness, the warm cinnamon flavor, and ice cold serving temperature make this drink something special! Guess what, we leveled it up by making a vegan, oat milk based version. Then we couldn't help ourselves and decided to whip up a chai spiced rice pudding to round out the rich and sweet trifecta!
Most people think savory with rice and sweet with oats but they both work so well in each application. They really are the perfect pair. Try these recipes for yourself and let us know what you think.
Traditional and Oat Milk Horchata
Rice Milk Horchata Ingredients
1 1/4 cup long grain white rice (uncooked)
1/2 cup sliced almonds
2 cinnamon sticks
1/2 teaspoon sugar
4 cups cold water
1/2 cup granulated sugar
1 tsp vanilla extract
2 cups whole milk
Oat milk Horchata INGREDIENTS
1 cup rolled oats
2 cups + 5 cups cold water
1/2 cinnamon stick, broken up
1/3 cup sugar
1 teaspoon vanilla extract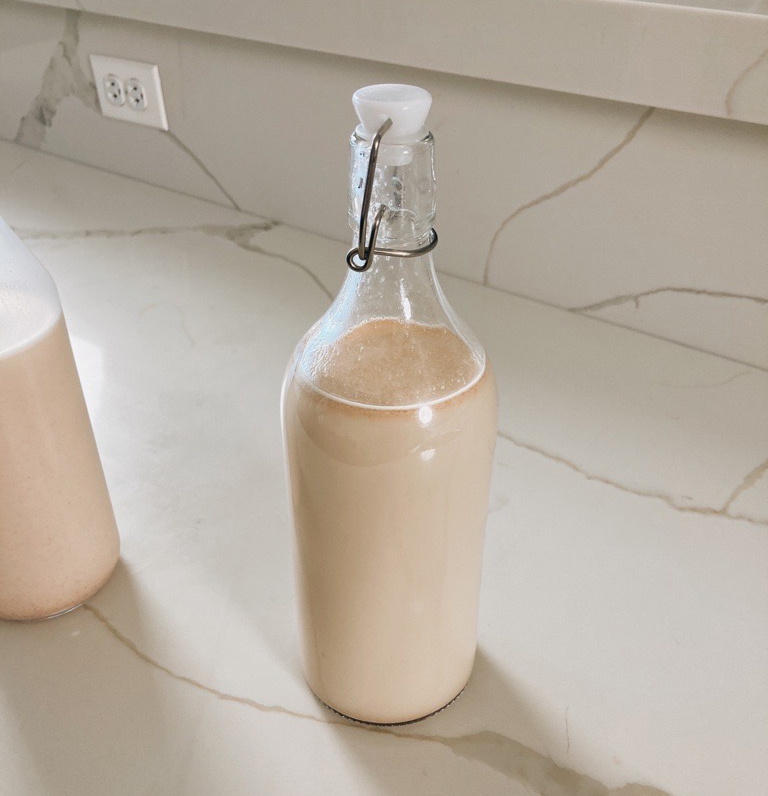 Rice Milk Horchata Instructions
Add rice, almonds and cinnamon sticks to a high speed blender. Blend about 30 – 60 seconds on high speed or until finely pulverized, stopping occasionally and shaking blender if mixture sticks to the bottom.
Pour in 2 cups water, sugar and vanilla. Blend an additional 30 seconds. If your blender can fit the additional liquid pour in remaining 2 cups water, and milk, otherwise pour into a large enough container to fit along with water and milk.
Strain mixture through a fine mesh sieve into a pitcher. Pour into a cup and enjoy!
Oat Milk Horchata Instructions
In a blender, place 2 cups of the water with oats and cinnamon stick. Blend until well combined, roughly one minute. Strain mixture and keep liquid. Then, add remaining cold water, sugar, and vanilla to blended liquid.
That's it! The easiest oat milk horchata.
Vegan Chai-Spiced Pudding
Rice Ingredients
1 1/2 cups water
1 cinnamon stick
1 whole star anise
1 cup jasmine rice
Pudding INGREDIENTS
1 1/4 teaspoon ground cinnamon
1 teaspoon ground ginger
3/4 teaspoon ground cardamom
1/2 teaspoon salt
1 teaspoon vanilla extract
2 (13 1/2-ounce) cans full fat unsweetened coconut milk
1 cup packed brown sugar