The end of the year could not be coming any quicker, as the days are seemingly flying off the calendar. One of the busiest, yet most pleasant times of the year is just around the bend and like you, we're making plans.
Just in time for the holidays, the team at St. Charles Trading released this seasonal project as an ode to the creativity in the food industry.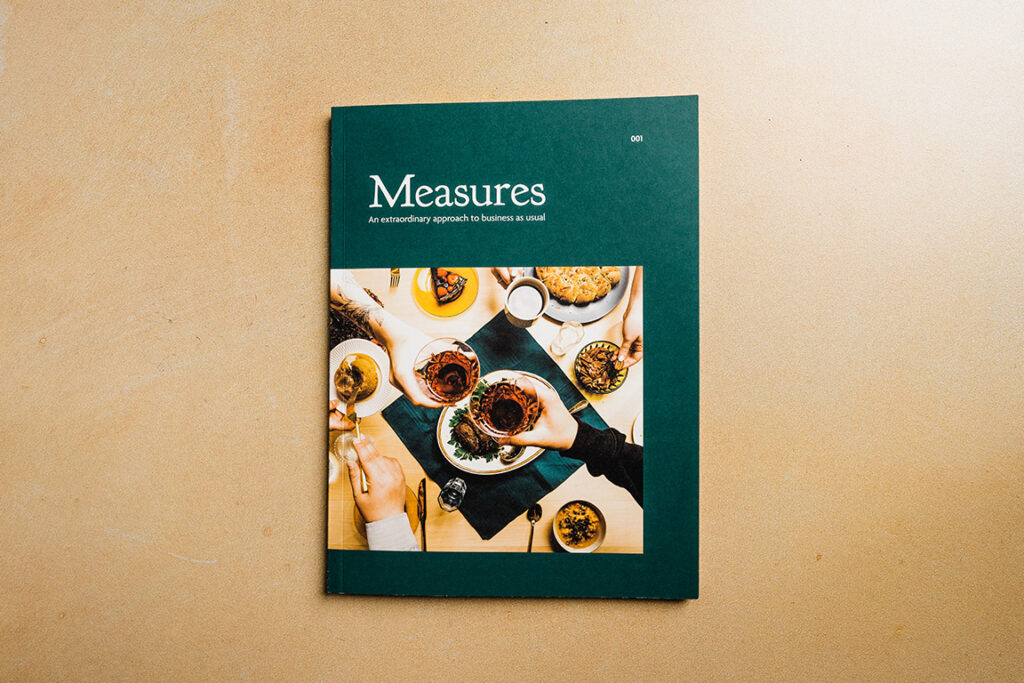 Our holiday-themed cookbook publication, Measures: An extraordinary approach to business as usual, delivers all of the resources to present something amazing to your family and friends when you attend gatherings throughout the rest of the year.
In addition, we want to give our customers and friends an in-depth look at the creative process behind the final result, including some of the rewarding insights we discovered during the design phase. So, let's have a quick word.

Making the Measures Cookbook
Measures makes use of ingredients that our company sells, and the recipes we added were meticulously drafted from scratch. We put a lot of work into selecting each premium ingredient, perfecting the design of the recipe book, and constructing a cohesive piece that aims to serve everyone for any occasion.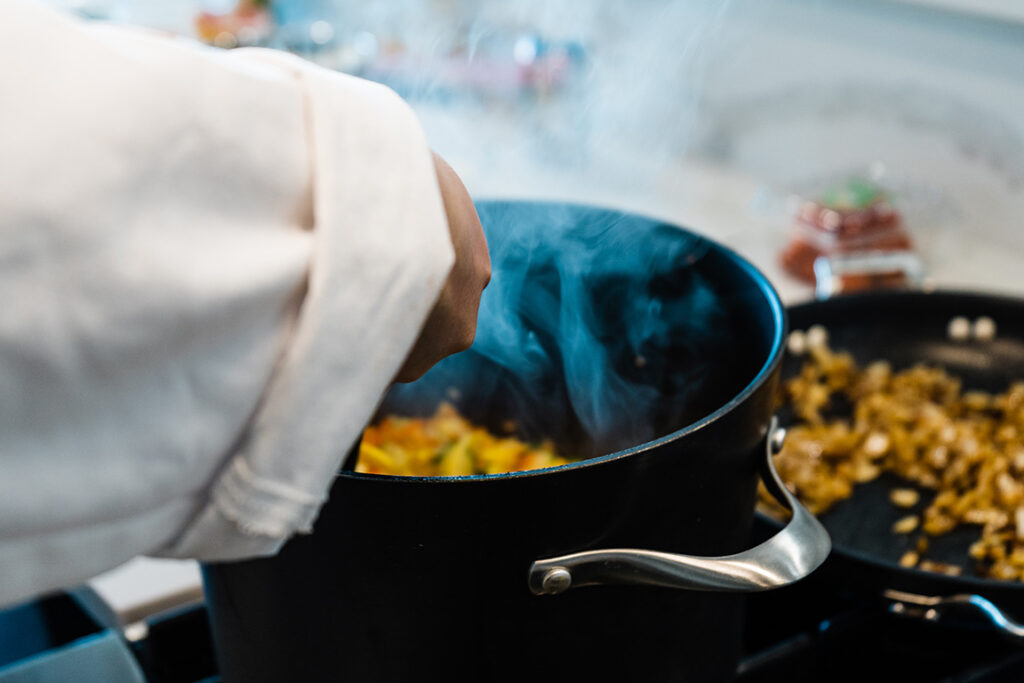 We poured our collective efforts into this project, collaborating with our own in-house research and development team to carefully select six family recipes that we felt would provide diverse options for holiday get-togethers. Our marketing team put their best foot forward in capturing a variety of images and behind-the-scenes video content that we carefully reviewed before choosing the best of the best for production.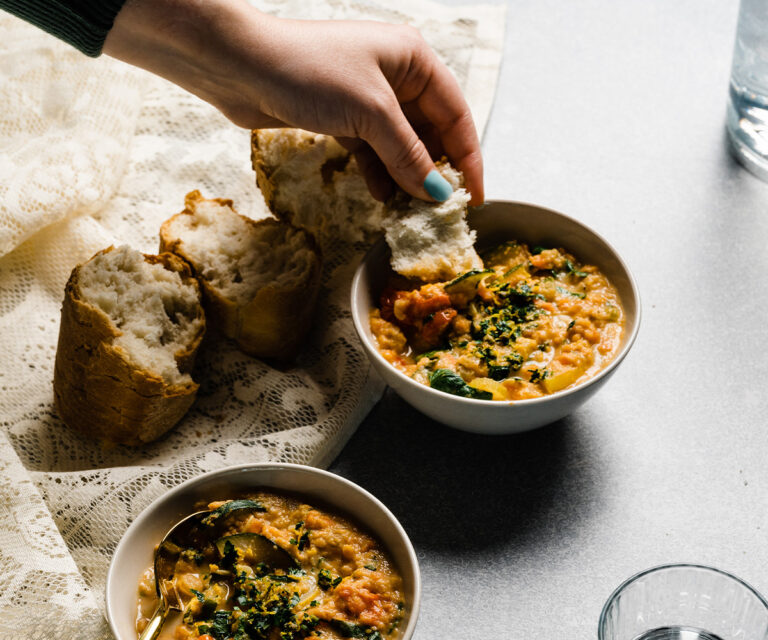 The material we recorded highlights the time, effort, and passion that went into the details and design of our holiday-focused recipe book. Looking back on it only further strengthens how sure we are that we're presenting you with something that we are proud to produce.
What's Included?
Because keeping Measures relatively short and sweet was important, we focused our attention on meticulously showcasing the product quality on every page.

We intentionally include a variety of recipes so whether you make one, two, or all of them, you'll always have a cohesive meal. The team added a couple of side dishes/appetizers, a meaty main course, a pair of desserts for our sweet-toothed customers, and even collaborated with a local business, Common Good Cocktail House, for a spin on a popular cocktail.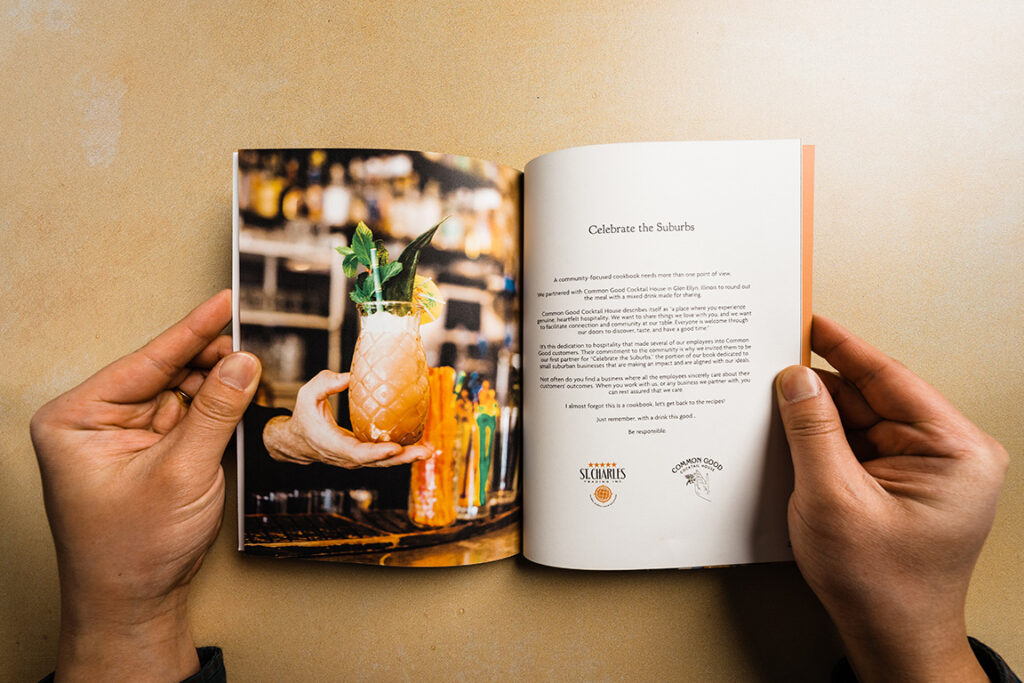 Celebrate the Suburbs is the portion of our book dedicated to small suburban businesses that are making an impact and are aligned with our ideals. Common Good values community and quality, making them an ideal partner for the first volume of Measures.
To help you make the most out of your first delve into the recipes we compiled, there are a couple of resource sections. The Techniques section covers the various terms you'll likely come across as you read our pages. Some of the terms may be familiar, but some might not, and we didn't want to throw out culinary industry jargon without straightforward explanations.
Our Tools section includes an array of different kitchen items you might want or need in order to follow each recipe to completion. With this, we hope we can prevent those inconvenient, sudden trips to the store for an item that snuck up on you.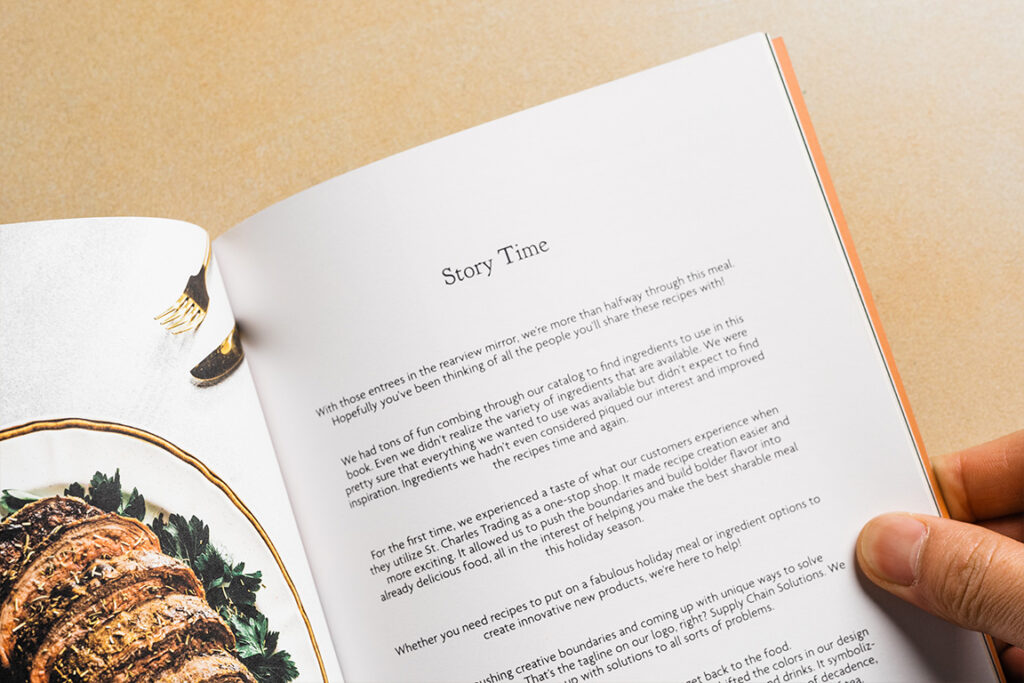 Finally, we included a couple of stories to share some of our key experiences and provide a bit of insight into what prompted us to pursue this endeavor. We could not have completed such a project without any of our team members, and we'd have had no reason to even start without our customers and this industry.
That was the whole point behind creating Measures, we wanted to create and deliver something that reflects on our community and celebrates good food. To do so effectively, we wanted to share something that you can use to enhance the time you spend with the people you care about. Designing high-quality recipes had to be a priority as well, so we literally put our hearts into this effort. By writing customized recipes that use our very own ingredients, we're certain that we're offering something valuable.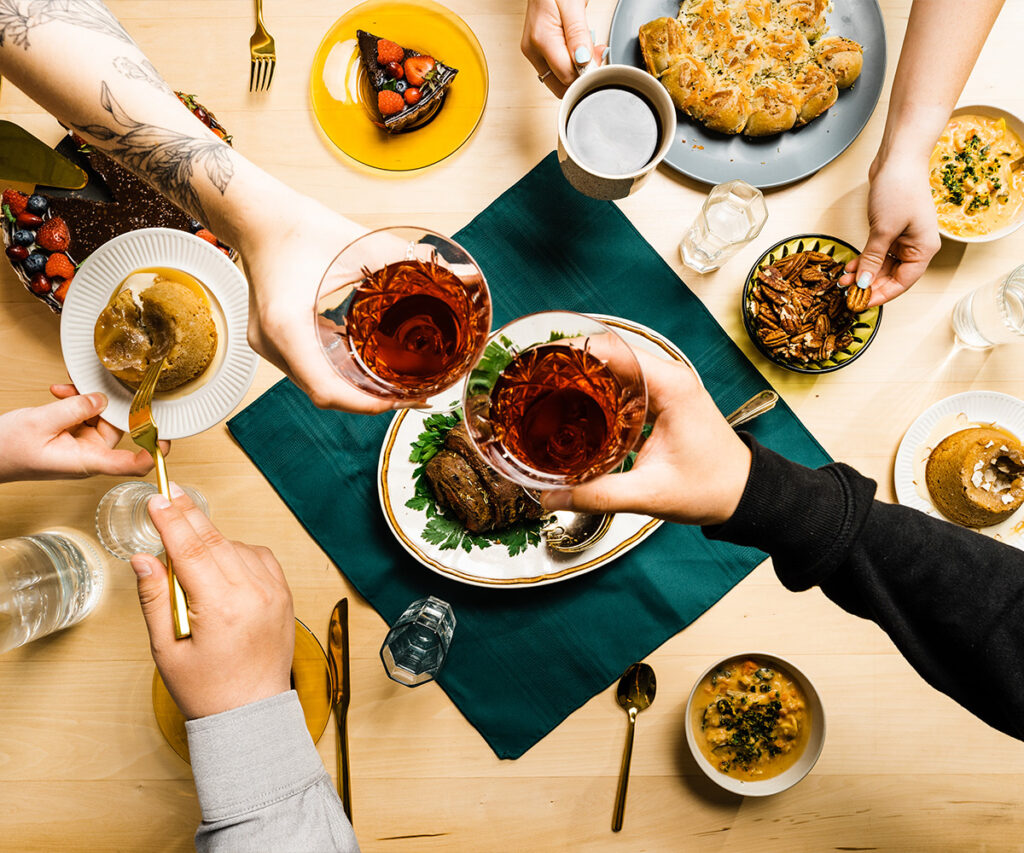 We hope that you enjoy the Measures cookbook during this holiday season. We worked hard on it, but we also had a lot of fun collaborating with Common Good Cocktail House on this endeavor.
Happy holidays from all of us at St. Charles Trading.